For The Culture
Festival 2023.
We believe the innovative UK creative community needs a better class of large scale event, something that truly reflects the culture. The best thing about conferences is everything else around them, the meet-ups, fringe events, community activations and experiential spaces, so we just decided to drop the conference bit.
For The Culture Festival is a celebration of Creative. Community. Culture. A coming together bridging Music, Art, NFT, Fashion, Gaming, Web3, Design and Technology, a hive mind working together to deliver the IRL experience for this ever expanding space.

With a heady mix of interaction where live DJ's meet airdrops, gaming meets de-fi, art meets on-boarding and communities meet each other. Our hope with For The Culture is to build not only a festival for the now, but to create a brand that supports and shouts proudly about the space, an incubator, a collaborator and a platform.
Art1
Culture2
Communities3
Music3
Tech4
Fashion5
Founders6

Ticket Art
BUY TICKET > ATTEND FESTIVAL > REDEEM NFT DIGITAL ART.
We're collaborating with TIMPERS a true OG Artist for our ticket claim art, the piece will be a collectable in it's own right. All attendees will be able to claim a FREE NFT and it's not one to be missed!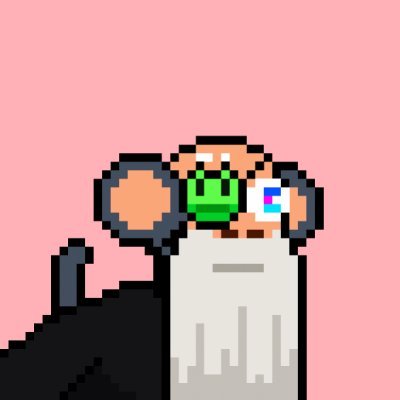 DJs
MUSIC PARTNERS PARTY DEGENS!
We have 2 stages from 12pm-2am and full on summer party vibe with a warehouse banger to finish. We'll be announcing our line-up over the coming weeks, we've got PartyDegens.io as our main stage music partners and we've collaborated with Habitat Mcr to come and do their thing!
Who's Involved
This festival is all about collaboration and below are some of the people involved.
We've got a great line up of projects, companies and artists featuring in our Expo Space. If you'd like to showcase in our expo or community space please get in-touch for our exhibitor pack. The list is constantly evolving but some of the current notable additions are:
Kersh Kicks
DropHook
RFNFT
CryptoBates Group

Gramm
ITMV
NFT Plazas
Avark

7L
The NFT Daily
Paus.TV
Little Atlas

JOIN THE PROJECTS,
COMMUNITIES AND PEOPLE AT
FTC IN 2023. WE'RE ALREADY
HERE, WILL YOU BE?